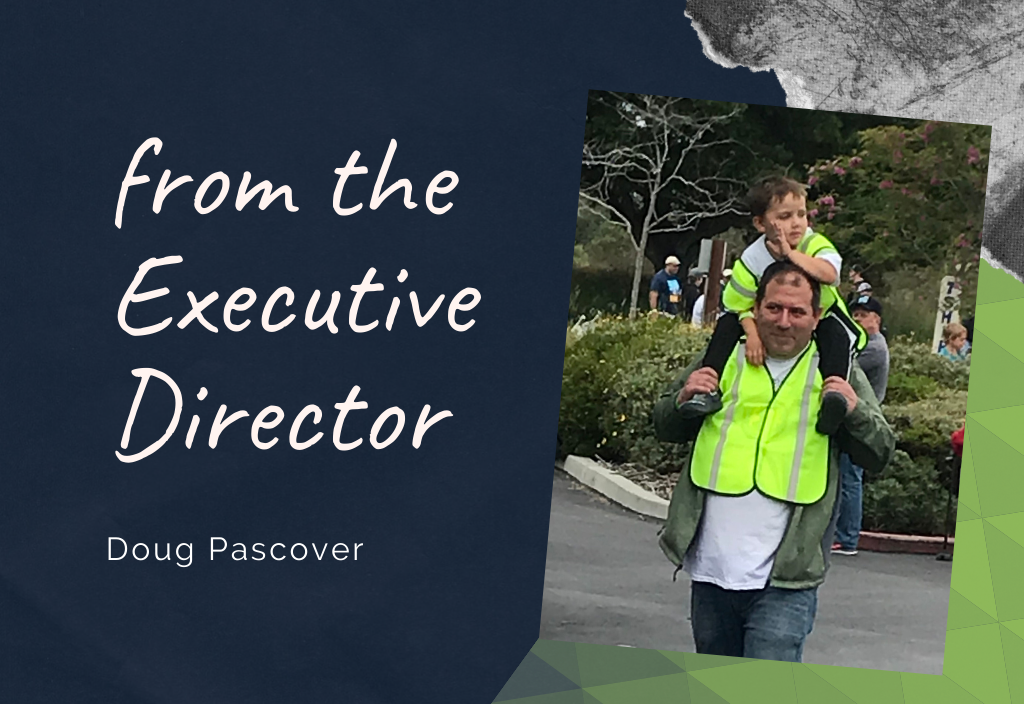 Dear Imagine friends and family,
Greetings to you all. As most of you already know, Charlie Miller is our new Director of Services. He will be writing a monthly column of this newsletter which will share lessons guiding the development of our services. Examples might include needs noticed to be shared by several people Imagine serves or new techniques that seem to be working and might work for others. His goal in essence is to share what he and the team are learning about how to serve better. The preamble to his column, "The Service Sector," is our newsletter.
In June, the Risk Management Committee met and agreed that the pandemic has progressed to a point where more factors can be considered in how we protect one another. We have created a new policy asking for home-by-home assessment and offering the possibility of variations from our current infection control strategies. 
The quick summary is: For now, across the client homes, the COVID prevention protocol in use since March still holds. Facilitators will conduct assessments in conversation with our clients, their caregivers, families and friends. The assessment will take into account risks both in the home and in the networks that meet there; compelling concerns around such things as masking and social comfort; and, of course, the preferences of all. Teams that want to change the protocol, for example, to allow supporting clients into more crowded areas or maskless work in the home can express that to Patty and I. We wlll review the assessment and consider the change. The new policy is here.
One more note about the COVID-19 pandemic: The latest Variant of Concern, called the Delta Variant, is much more contagious than previous ones. The existing vaccines are still effective, and we don't expect anything like the November-January surge, but it has caused an increase in cases in the nation, locally and, especially, across the state. It still bears taking precautions not to be involved in perpetuating this burden. And if you are still not vaccinated, please do consider it. Those of us who already have been are feeling well, better and a little bit righteous.
The now quarterly telemeeting for families and conservators of those we serve is back on July 28th. If you are not a family member or conservator of an Imagine client, you are welcome, too.. Let Lili know if you want to join us in July and she'll see you get the information you need to connect.
As ever, if you have any questions, feedback or concerns, please don't hesitate to get in touch. You can write me here. I look forward to hearing from you.
Gratefully yours,
Doug