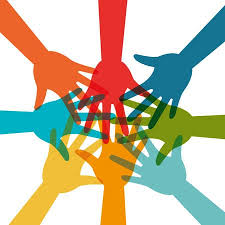 I want to give out a shout of gratitude for the generous contributions to the year-end fundraising campaign. As of this writing, we have doubled our goal which we set nearly double last year! Not only does that generosity help on a financial level, but it also provides a huge morale boost. Knowing that the Imagine families are engaged and supportive in a very difficult time for the organization helps the people who work at Imagine stay the course through this prolonged hardship. Thank you!!

Alas, we begin another year with Zoom meet-ups being our best option for safely connecting. I hope you will join us Tuesday 1/18 4-5 pm for a meeting of parents only. Imagine management will sit this one out, Lord knows they deserve a break!

We will discuss the very thoughtful and detailed recommendations made by the Compensation Committee regarding employee pay structure and raise criteria. You can review that report in this newsletter. And then we'll open the floor to discussion. Hope to see you there!

Susan Douglass, Imagine parent, BOD member [email protected] 831-818-2501