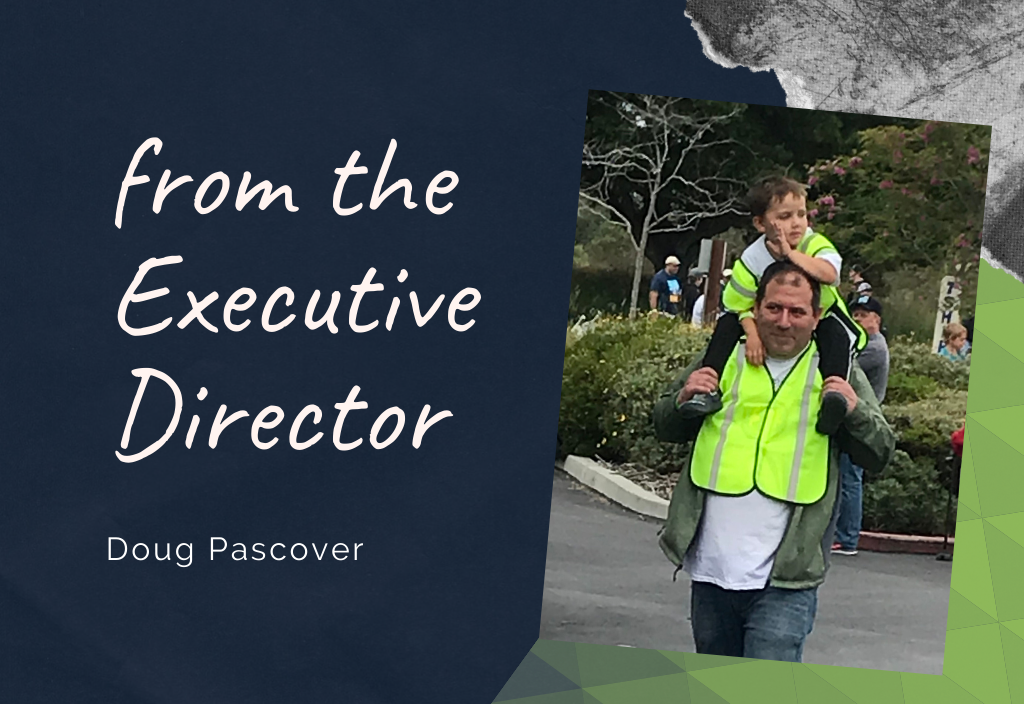 Dear Imagine friends and family,
I want to start (and end) this month's newsletter with an appreciation for Cherice Lovell. Cherice left Imagine in April after a decade of service. Her professionalism, competence, and commitment were always a comfort to me that she was in charge when a client was in crisis. I won't forget how thankful I was when three of her clients had COVID, that she would be managing their care. On the other hand, nobody who was around will soon forget the way she and Drea often turned our office into an improvised variety show. When Imagine's community had our lightest and heaviest days, Cherice was always there. We appreciate you, Cherice, wish you the best, and hope to see you again soon.

Dean Wilson, our beloved client had his Celebration of Life in April. He's still part of our family and community and it was very nice to gather in his memory and presence. Dean may be the only person who loved music so universally that, having heard me sing, wanted to hear me sing. Appropriately, there was a lot of music, modest speech, a little bit of marching, and lots of being together. It was a joy to be there. There are photos from the event below.

Amid all this transition, Dean's Imagine is preparing for positive changes. Thanks to rate increases, we expect that on July 1, we will be able to raise awake, direct care wages. Our hope is that this will be the first of several changes to our compensation in the hope that we will finally be able to recognize long-term staff who provide high-quality, person-centered support.
We are also ready to start filling the openings in our agency for SLS clients. In 2020, just before the pandemic, we expanded our infrastructure so that we could accommodate our new clients at Coastal Havens and subsequent events have our management out of balance with our clients. Adding new people will magnify our mission and strengthen our finances in pursuit of the next improvement in direct care wages but most of all and best of all, it will add great new people to our family. Look forward in the next year to welcoming five people, now strangers, as siblings.

But even ahead of new clients and better wages, we are returning to the kinds of events that have long made Imagine's support a community project. Coming up this very month we will be celebrating Julia on her birthday-ending-in-0 with a carnival. If you think your invitation got lost, please check in with a Facilitator, Charlie, or myself. It's the biggest social event since our COVID-facing Drive-In Film Festival.
In July, watch for Shared Adventures' Day On The Beach with Imagine volunteers bureaucratizing the festive event. In August, Norma is setting up the return of The Gathering of Extraordinary People. In October, the return of our Film Festival.

With regard to COVID, without which all of the above events would have continued, we closely monitor the progress of the virus and our progress against it. The next surge has arrived in Santa Cruz County and caution, care, masks, and vaccines are still good ideas. But there is evidence to suggest that the peak of this new surge will be below the December-January and that the impact on health will be no worse than that previous surge. We will be diligent and we won't hesitate to lock down when that is needed to protect our community. Our best thinking right now is that living well (while mindful of the continued risk) is the right posture.

As always, if you have any questions, concerns, or feedback, I'm eager to hear from you. You can write me here.