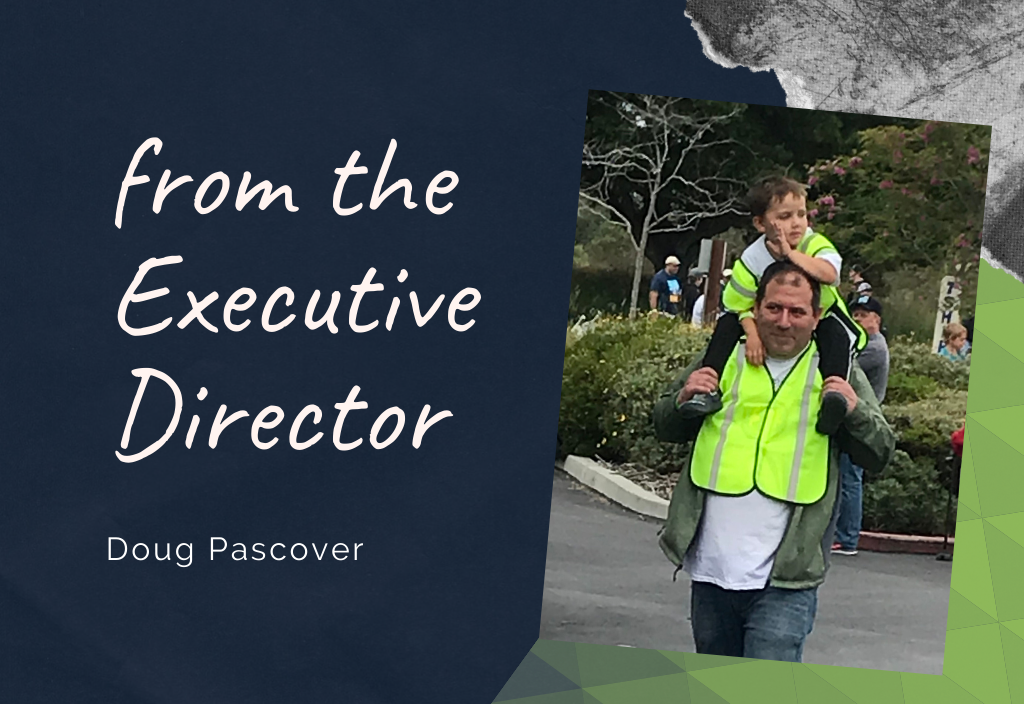 Dear Imagine friends and family,
The film festival returns on October 25th. We're excited to bring this premier event back to Santa Cruz and hope you'll join us. You can buy your tickets now, just click RIGHT HERE. If the price seems steep, please reach out to me or Patty. We know people. Caregivers accompanying people with disabilities get in free. In addition to the short films, other standard features are great company, music, and food. We really thank our Partner-level sponsors, Aveanna Healthcare and Santa Cruz County Bank. If you see them, pass along our gratitude and maybe add some of your own. It's the sponsorships that allow us to keep this event going in good financial times and harder ones.
The attached calendar at the bottom has a free CrossFit training for 10/25. Me, I'm choosing the film festival.
We were glad to be there with his family and friends when we gathered to Send Damien forward with love. Some of his oldest friends and family were there along with his Imagine Caregivers and friends and even some of the Imagine community who didn't know Damien in life, were there to eat pizza and cake in his honor, dressed like goth fools. I don't believe D'd have had it any other way. You can see pictures in a special section below, curated by Norma.
With substantial direct care compensation having increased substantially this year, we are having, as you'd expect, a better time recruiting. It makes a big difference to have our staffing above crisis levels because we can focus better on our clients. When staff are stretched and substitutes are rife, maintaining a focus on what we do with our time together is a matter of focus and commitment. As we get closer to having all the people we need, we only have to avoid complacency to put the client and his, her, or their program first. This is following up on the May Newsletter to discuss the progress and evolution of the plan
As discussed in this newsletter in May, we think that the best approach to maintaining a positive, empowering, and person-centered culture around our clients is through improving how the Facilitators function within the team. We are doing the Facilitators' annual performance reviews throughout October and into November and are hoping to build on a little bit of progress that's been made.
As we have throughout the year, we are working on three primary improvements. We want to support our facilitators to perform better at:
Person-centeredness: Most Imagine Facilitators care deeply about each of their clients and, given time, know them well. We are using a variety of approaches to make the part of that intimacy that isn't chemical more systematic. Using available person-centered thinking tools in conversation with stakeholders, during team meetings, and with the client; and then using those tools in everything from the client binders to the ISP to the quarterly and annual reports can help keep the program flexible and vigilant as the the individual we serve changes through their lifetime. We are supporting this goal through new accountability provided by the Lead Facilitator, through better, deeper, and more intensive training in Person-Centered Thinking, and through the upcoming evaluations.
Prioritization: When Facilitators have to respond to emergencies, those are sometimes but seldom a health event or behavioral episode that is just part of the deal of doing what we do. The overwhelming majority of the time, the emergencies that take up our time are the products of thin staffing, undelivered or underdelivered training, or slow follow-up on changes or concerns. We are hoping to help our Facilitators to avoid unnecessary distractions from the joy of the work and the experience of the clients through audits conducted monthly by Heather, the Operations Manager on the maintenance of key documents and monitoring client budgets, and separate audits by Patty of documented pieces of training and feedback. Through the evaluation process, we intend to offer extra training to help each facilitator with any part of this process that they have challenges approaching.
Responsiveness: This part is almost part b to the above, but over the years a solid minority of Imagine Facilitators have had a history of complaints regarding their responsiveness to phone calls and concerns and ideas from staff, clients, and/or families. Failing to connect with people who have concerns takes away an important tool in addressing problems before they become crises, knowing where attention is needed, and maintaining constructive relationships with other members of the support circle. We don't yet have an easy way to audit this, but we continue to train around it and solicit feedback on how your other feedback is going. Where we know there are challenges, we do request that Facilitators cc me in interactions so I can monitor the flow.
An important thing to remember is that almost every Facilitator who has been successful at Imagine has shared at some point that "it took me at least a year to really understand the job." It's a complicated job in that you manage for 6 individuals separate teams of 3-8 people with lots of other humans providing a stream of input. We don't see value in compromising the purpose or broad functions of the position, but we do recognize that most new Facilitators won't be proficient in their first year. We are hoping that through accountability, encouragement, support, and a willingness to reassign people who don't seem able or willing to do the job well, we can build a robust team that brings positive change to our clients, caregivers, and families through a team of Facilitators proud of their work.
How you can help: Feedback is really important, especially where you see improvement. It's important for the senior management to know how the Facilitators are doing and where they may struggle. But because our newest tool focuses on accountability through audits, a lot of their feedback will be negative anyway. Where I have confidence in all of our Faciliators is that they work hard and are here to help. So let us know whenever and however you see them fail but please take the time to also let us know where they succeed.
Further down, this month's newsletter includes the following:.
The Redwood Chronicles has Jake's article about the Gnu.
Patty Lopez, Imagine's Assistant Director of Human Resources explains the process of how to get help after an on-the-job injury and some rascal put graffiti at the bottom encouraging caregivers to think ahead toward their holiday plans.
I left Jen's explainer in because we are still getting questions.
The Service Sector and Person-Centered Evolution columns get a one-month hiatus because Susan's column used the last of our moveable type.
In Community Connections, Susan planned a meeting
Our usual stuff in the columns around advocacy, self-determination, the Imagine Endowment, and Transparency.
The Person-Centered Evolution this month is just pictures.
This month we have spotlights on Charlie and Sidney.
As ever, if you have any questions, feedback or concerns, please don't hesitate to get in touch. You can write me here. I look forward to hearing from you.
Gratefully yours,
Doug