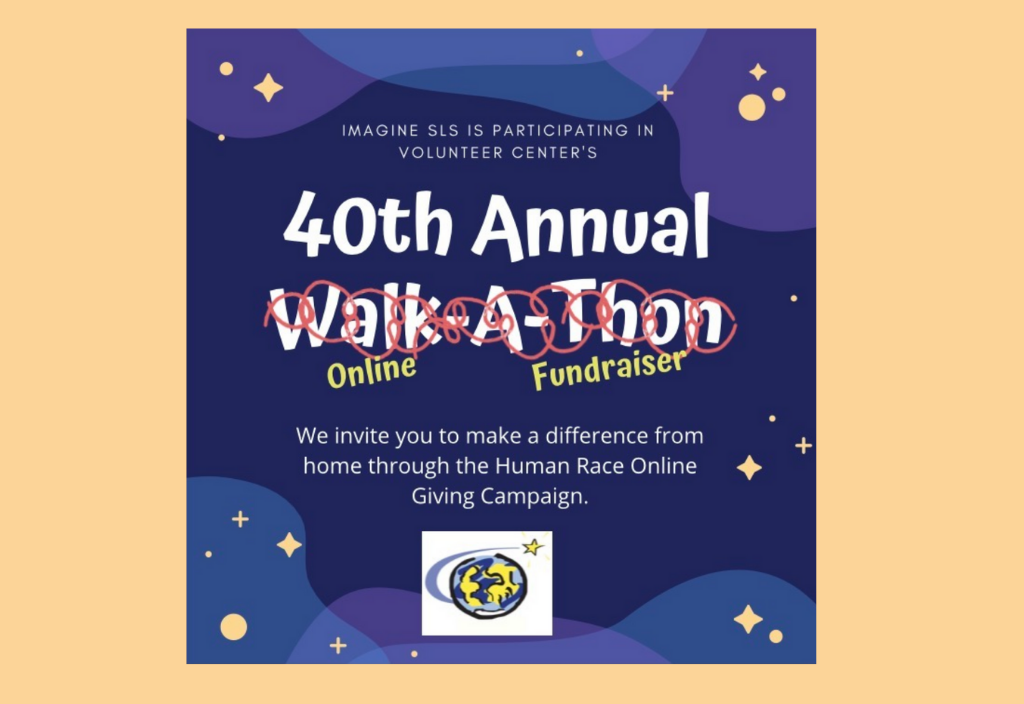 The 2020 Human Race comes at a very difficult time for our and every community. Imagine, like everyone, faces unprecedented challenges in the face of the COViD-19 pandemic. However, our funding from the State and our Regional Center partners will be adequate for continuing and expanding care during the current pandemic. Imagine has a consistent goal to operate within our existing funding in the present and we fundraise to strengthen the organization in response to future unknown funding challenges.

The classic anticipated crisis we protect ourselves from are sudden changes in funding due to recessions and we do believe we'll be relying on your generosity over the years before very long. Your generosity remains vitally important to Imagine, but it is not immediately urgent.

Throughout our community, there are many service providers- to our neighbors without homes, jobs, or national documentation. There are service providers who will be called upon to provide medical support to ill people. Some of those organizations, unlike Imagine, will meet enormously increased, immediate need for their mission without adequate funding. In the current situation, we do not intend to compete with those organizations for the kindness of our neighbors and friends.

Our mission, in this moment, depends acutely on the wellbeing of others who have needs that may not be caused by developmental challenges. We always work for the social inclusion of people with developmental disabilities in our community. Right now, everyone is equally included in isolation. When the Novel Coronavirus subsides, we want those we serve included in the compassionate, deeply connected community we hope will emerge.

We will be participating and fundraising in the Human Race, because not every donation we encourage would otherwise go to a different charity or one facing an acute funding crisis. And we will participate because we communicate most and best during the Human Race campaign and now is a time for communication. And we will participate because the employees of Imagine who give so much to get us all through this pandemic deserve the validation they receive when someone donates to their campaign. We will participate because our fundraising supports the Human Race which will help those organizations in critical need of funds to raise them. And we will participate because what comes after the Coronavirus is likely to be the archetypical reason we fundraise in the first place.

But we also want everyone who regularly gives to understand that we understand that there are organizations whose current crisis includes a lack of resources we don't currently experience. We also understand that many who support Imagine may have lost jobs and lost wealth. If you are able to give this year, we only ask that you give wisely. If you are not able to give this year, we understand and wish you prosperity in the near future.

Our Human Race campaign will be run, once again, by Drea and Lili and it will be fun.

If you would like to donate to Imagine in the Human Race, you can do so here.