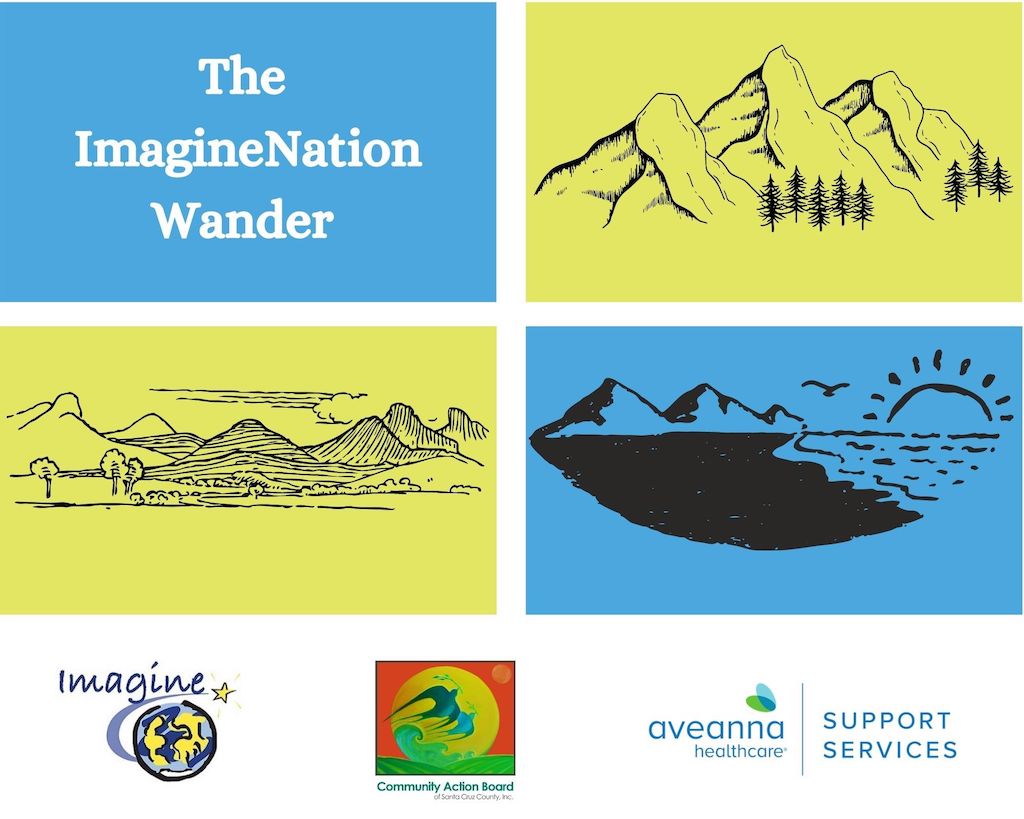 It's almost time for the ImagineNation Wander! 
The ImagineNation Wander is happening on June 19th! With this fundraiser we hope to promote community support while maintaining social distance. This is a virtual event, but you can participate by donating, fundraising, or going on an adventure and tagging Imagine in your photos!
How it works: You can sign up to support Imagine as a fundraiser or donor by visiting our donation page. Apart from giving, fundraisers & donors will choose their own adventure for June 19th — a hike, a kayak trip, a motorized wheelchair tour of a nearby town, etc. On the event day, we hope to see you all post picture of your wander. And don't forget to include #ImagineNationWander #ImagineSupportedLivingServices so we can see your adventures take place in real time! You can post pictures of your wander regardless of whether or not you fundraised/donated.
Sign up wherever you are and do your wander!
Sponsorships Available: Along with fundraisers and participants, we are seeking sponsors who can contribute to the festivity. We would like to thank Aveanna Healthcare for sponsoring the ImagineNation Wander! Aveanna provides Financial Management Service support to participants in California's Self-Determination Program. We hope that members of our community considering self-determination will consider them. Please write to Doug, if you'd like an introduction.
If you are interested in being a sponsor, please visit our website to find out more about our sponsorship levels.
Giving Back: One of the features we really like about the Human Race is that the non-profits support one another through a share of the funds raised. We wanted to keep that sense of community alive so Imagine will give 10% of the proceeds from this event to the Community Action Board of Santa Cruz County, a local nonprofit that with the mission to eliminate poverty and create social change through essential services and advocacy.
Where to start: You can begin by visiting our website to learn more about the event, you can sign up as a fundraiser or make a donation, and you can always reach out if you have any questions by contacting us here.
We are excited to see all of your adventures on June 19th!
#ImagineNationWander #ImagineSupportedLivingServices