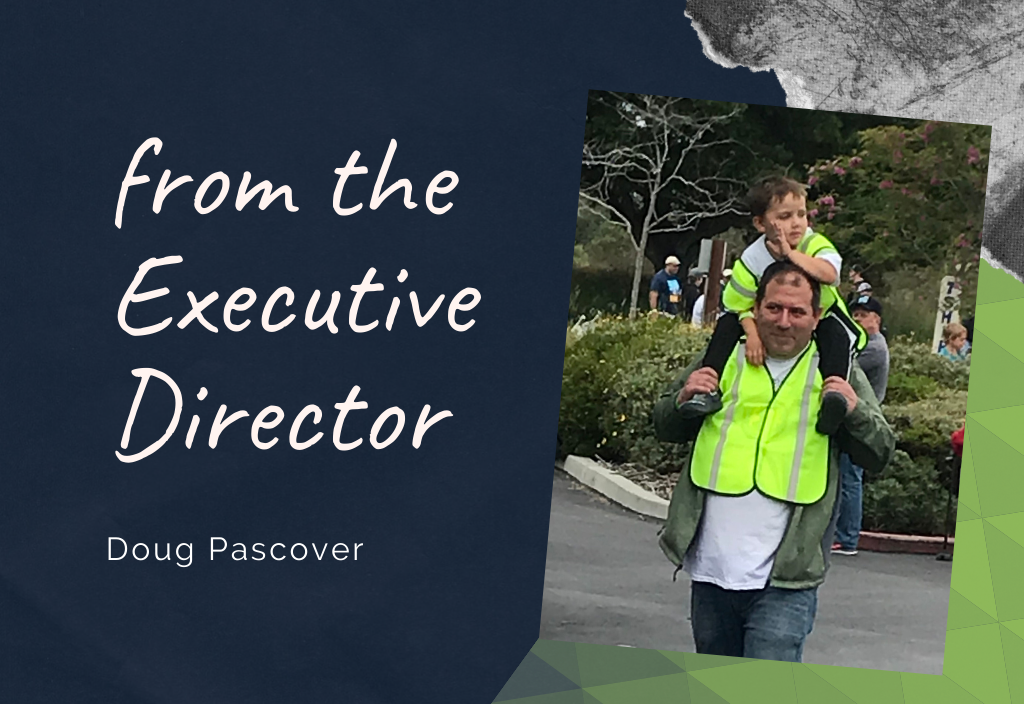 Dear Imagine friends and family,
Welcome to our new subscribers.  For most of the last several years, this newsletter has gone out to primarily the staff, clients and families of Imagine. This month, a tenth of our subscribers are new friends who signed up before during and after the film festival.  We welcome you and we'll be adjusting for people who are just getting to know us.  Welcome to the Imagine family.
To tell you a little bit about Imagine, we were founded in 2002 by Julie Reinhardt, a young woman (still) who had worked with people who have developmental disabilities since she was a girl.  Our mission is to empower people with developmental disabilities through service and advocacy.  Our six core values are empowerment, outstanding service, fabric of the community, to be the employer of choice, lifelong learning and innovation, safety and security.  We honor diversity and inclusion.  We believe the people we serve want us to be good neighbors and make friends like you. We believe you benefit from friends and neighbors like the people we serve. 
Once again, welcome.  We've been looking for you for ages.
This first column is usually where we check in for a report about how things are going at Imagine, and we'll do that now.
We held our ninth Imagine Film Festival featuring films by, about or starring individuals with developmental disabilities.  The film festival has happened every year since 2013 but was cancelled for 2020 due to COVID, until Patty Lopez, our Human Resources Manager and Film Festival Producer realized it could be held safely as a Drive-in.  We started our plan with a Church Parking Lot and then found the Boardwalk.  Our format was shifted to suit the Drive-in, we decided against charging for tickets and we just had the best time. 
If we just met you at the Film Festival, know that you are welcome in any way you find to be part of our community.  If you attended, we hope you enjoyed yourself as much as we enjoyed having you. If you watched or want to watch the films online, please let us know.  That was a new thing we did so people can participate even if being out makes them uncomfortable, and we hope to continue that next year.
Thank you, as always, to those who submitted the films we showed. Thanks especially to our local artists, Elyssa Olson (The Advocate,) the team at Monarch ILS and Charlie.  Thanks also to our new partners at The Boardwalk, our longtime partners at Sproutflix and our sponsor this year, Aveanna Healthcare Services. Thank you from me to Patty Lopez who pulled this event from the ashes, stuck the feathers back on and got it to fly.
To report on progress, Imagine has still not had a confirmed case of COVID-19 which represents great work on everyone's part but also more than a little good luck.  As of yet, the Monterey Bay Counties and California have yet to shown signs of a third wave, but the disease is still fairly prevalent here. 
Quarantine and testing have continued at Imagine at a high pace, and we will continue to prepare as well as to balance caution around contagion with the need to continue robust, person-centered services.  We appreciate your help and ask you to let someone know any time you have symptoms
We do have to announce that our annual Holiday Party, like the Gathering of Extraordinary People has been cancelled for safety reasons.  We are working on a remote event for December or January so please stay tuned.
During the pandemic, Imagine has been holding monthly telemeetings with family members and conservators of people we serve.  The next is planned for December 2nd at 4PM. If you would like to participate, you are welcome. Let Lili know and she'll see you get the information you need to connect.
We have a new group forming, called Community Connections toward a goal of deepening relationships and promoting peer-to-peer mentoring among family members of people served by Imagine and our management.  You can find a note about that here.
As ever, if you have any questions, feedback or concerns, please don't hesitate to get in touch.  You can write me here.

Gratefully yours,
Doug