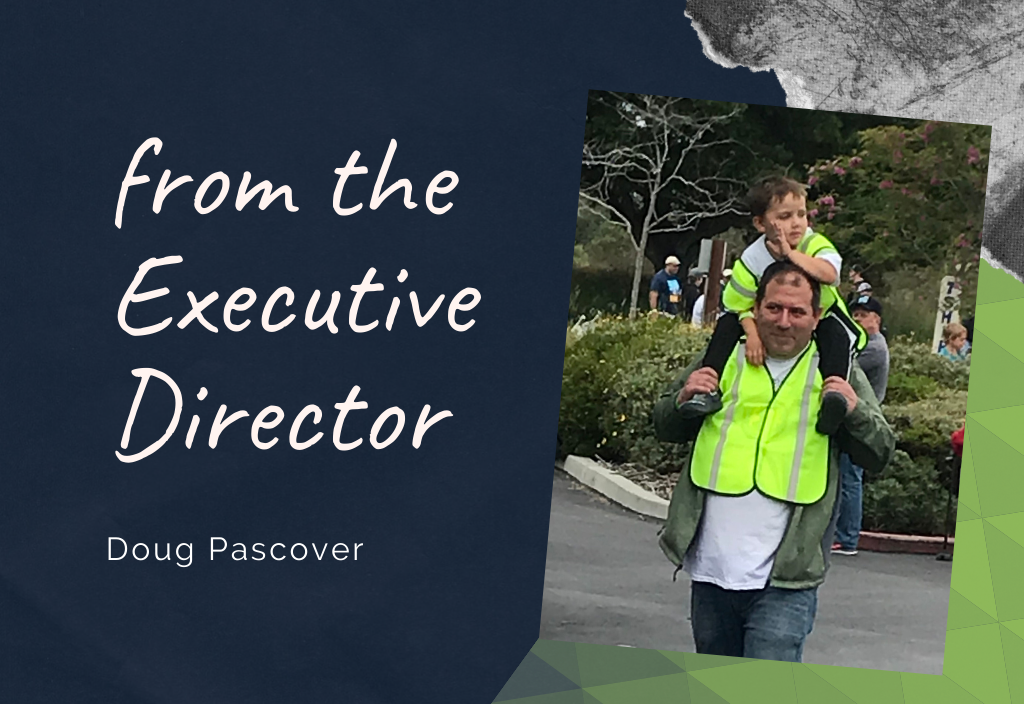 Dear Imagine friends and family,
Imagine has taken an important step establishing an endowment and by golly, our COVID-safe substitute film festival might just be the best one yet. And we're looking forward to Julia and Scottie starting their new lives with us in October. We've been locked in the present so long, tomorrow feels like a distant memory. As your source for therapeutic irony, we're going to talk about the future this month so far as we can recall it.
Imagine has intended for a while to start an endowment fund. If you have been reading this newsletter or our fundraising letters for very long at all, you know that the foundation of our fiscal strategy is the importance that those who choose to rely on us throughout their lives be able to, throughout funding cycles and despite changes in policy.  After a great deal of research, we partnered with the Community Foundation of Santa Cruz County.  Thanks to an anonymous donation for the purpose in loving memory of Anthony L. Ediger, we have established an "Acorn fund" with the community foundation. If this fund reaches $25,000 in the next five years, it will become a permanent endowment.
The film festival is back!  A lot of thought, mostly by Patty, went into picturing our film festival safely in the year of COVID.  We think it might be the best ever and I'm really grateful we can do this because we all need something to look forward to that we can do safely together.  
Sadly, we do have some looking back to do, too.  Last month a cherished colleague of us all passed away much too young.
During the pandemic, Imagine has been holding monthly telemeetings with family members and conservators of people we serve.  The next is planned for October 28th at 4PM.  If you would like to participate, you are welcome. Let Lili know and she'll see you get the information you need to connect.
As ever, if you have any questions, feedback or concerns, please don't hesitate to get in touch.
Gratefully yours,
Doug