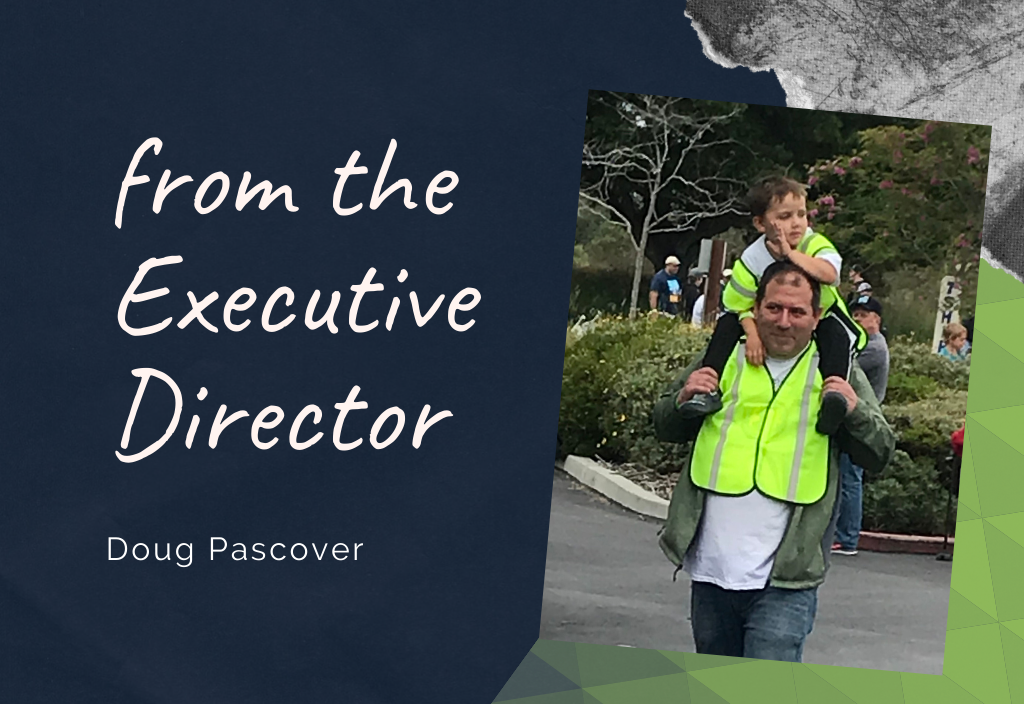 Dear Imagine friends and family,
I do hope all of you are well and staying in.  As of this writing, Imagine has still avoided any confirmed cases of COVID-19 among those we serve and our employees.  I consider this a monumental testament to the caution we've taken, the adaptability of our clients, the commitment of our employees, the support of our families and plenty of  luck.  That latter factor has been growing scarcer in Santa Cruz County where the pandemic spiked mid-July and still trends up. The office remains vigilant and the staff dedicated. Our containment plans are still being updated so they will be based on the latest science should we need them, which we hope we won't and expect we will.
If you are reading this, or reading anything or breathing, these last several months have been a challenge.  The next several months will be hard too. Know that we are here with you, appreciating your struggle and hoping we can help.  Do not hesitate to reach out to us.
As you might have guessed, we have not started services with any new clients in July. But here is a fun surprise: we have three new SLS clients we expect to start serving this fall.  No need to stand on ceremony and wait for services to begin- welcome Scottie, Julia and Tiffany along with Fran, Mark, William, Dan, Rebecca and Gillian to the Imagine family.  We'll tell you more about our new folks in future newsletters but if you happen to run across them on Zoom, please make them feel welcome.
Once again, I want to thank all of our community for our Gratitude fund. We were able to pay nearly $35,000 in bonuses to our employees as a way to thank them for their diligence, compassion, care and good nature during the pandemic so far.  Nearly $20,000 of those bonuses came from donations from family and friends of people we serve who gave specifically for the purpose. We hear from staff that they felt the appreciation.
During the pandemic, Imagine has been holding monthly telemeetings with family members and conservators of people we serve.  The next is planned for August 25th at 4PM.  If you would like to participate, you are welcome.  Let Lili know and she'll see you get the information you need to connect.  In July we also held telemeetings for staff and people we serve.  We will continue those periodically. And we're having weekly themed Zoom parties for people we serve (and anyone who wants to dress up as, say, a pirate and join us).  If you would like to participate in one of these, contact Heather.
Film Festival news: We can't tell you exactly when or precisely where, but we are planning the ninth Imagine Film Festival as a .drive-in. This just isn't a time to let go of anything that connects us.  The call for films is below and we're working on the rest. Extra fun for this year: See how many of the films by, about and/or featuring people with developmental disabilities can be viewed as an allegory for life during pandemic.  Tie-breaker: Do the same with Hank Williams' "Kaw-Liga."
In the Human Resources column this month, Patty wants you to be safe. Two trends worry us right now, the quickening spread of COVID-19 in Santa Cruz County right now and the accompanying increase in non-essential travel and undisclosed essential travel during July by employees of Imagine.  If you work at Imagine, please do read Patty's column.
Finally, Rest In Peace to John Lewis. He was my representative in Congress for several terms and each of those elections, I felt honored and grateful that I could vote for him.  I'm very glad to share the country he saw. If you've got some extra reading time during the pandemic or want to reckon honestly with white supremacy's toll on black lives, I recommend his memoir which is wonderfully written and very hopeful.  You can support a local business by buying it here or Imagine by buying it here. Rest in peace also to C.T. Vivian, another hero of the same effort who passed on the same day. You can learn more about C.T. Vivian in John Lewis' book or by asking me about the time I had lunch with Reverend Vivian by accident.

As ever, if you have any questions, feedback or concerns, please don't hesitate to get in touch.  
Gratefully yours,
Doug