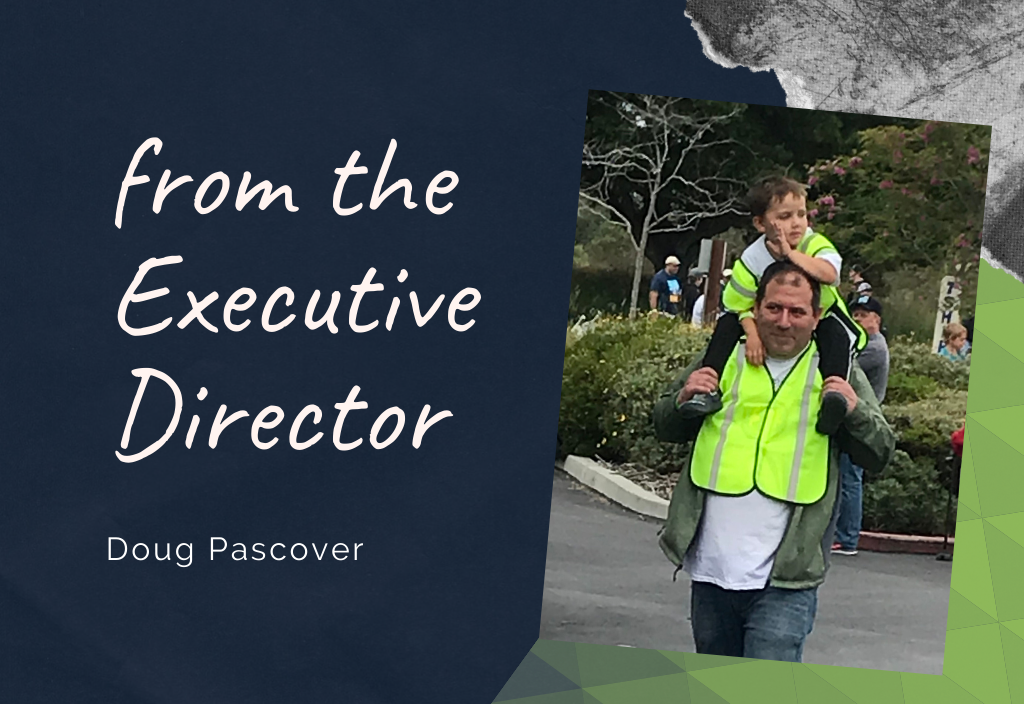 Dear Imagine friends and family,
Greetings to you all. I want to start by reminding everyone that the Delta variant of the virus which causes COVID-19 is here and spreading quickly. Although vaccinated people remain well protected against serious illness, as with past variants, we are much more at risk of spreading the disease than we were with past versions. Please remember your three W's- wear a mask, wash your hands and watch your distance.After a year and a half, governments have gotten timid about telling you what to do. Please do the right things on your own. At this point, the number of new cases per day is worse than it was this time last year.
We bid farewell to our client, Stephanie, this month. We will say more to honor her next month but wish her very well and she is, of course, a member for life of the Imagine family. Steph has been a popular and cherished member of our community for a very long time and was a best friend and housemate to our dear, departed, Dana. Sally forth, Steph. It will still make our day to see you.
We'll also be wishing the best to our long-time Office Manager, Lili who will be leaving us for a fancy job with the school district. Lili came to Imagine with a variety of talents, an intimidating work ethic and her quiet good nature. I have really appreciated how much I can accomplish by delegating to her. We've been very lucky to have Lili as a colleague, the school district is lucky to be getting her as an administrator and I'm very glad to count her as a friend.
As a preliminary note, Charlie and I would like to begin a studied, slightly formal (by Imagine standards, anyway,) process of learning better how to partner with families of those we serve around their loved ones care. We haven't gotten so far in the planning process as to announce a plan, or turn away good ideas. The basic concept is:
Insure that family concerns are heard positively, clearly by Imagine's staff;
Insure that Imagine's concerns are expressed clearly and fairly to families of our clients,
Insure that agreements around changes in support are attempted in earnest, with whatever is learned from the effort communicated in a timely fashion.
If you have ideas around how that conversation might go, or how the work might be structured, please don't hesitate to contact me. I know this is work I want Imagine to do, but I'm very open to good ideas about how.
The final tally from the ImagineNation Wander was $5,000, allowing us to tithe $500 to our friends at the Community Action Board of Santa Cruz County. Thanks once again to all of you who participated and our sponsor, Aveanna Healthcare. If you participated in any way and would like a t-shirt, please let me know.
Finally, Parents Helping Parents is holding a conference in Spanish on self-determination. See the flyer in the full newsletter.
As ever, if you have any questions, feedback or concerns, please don't hesitate to get in touch. You can write me here. I look forward to hearing from you.
Gratefully yours,
Doug