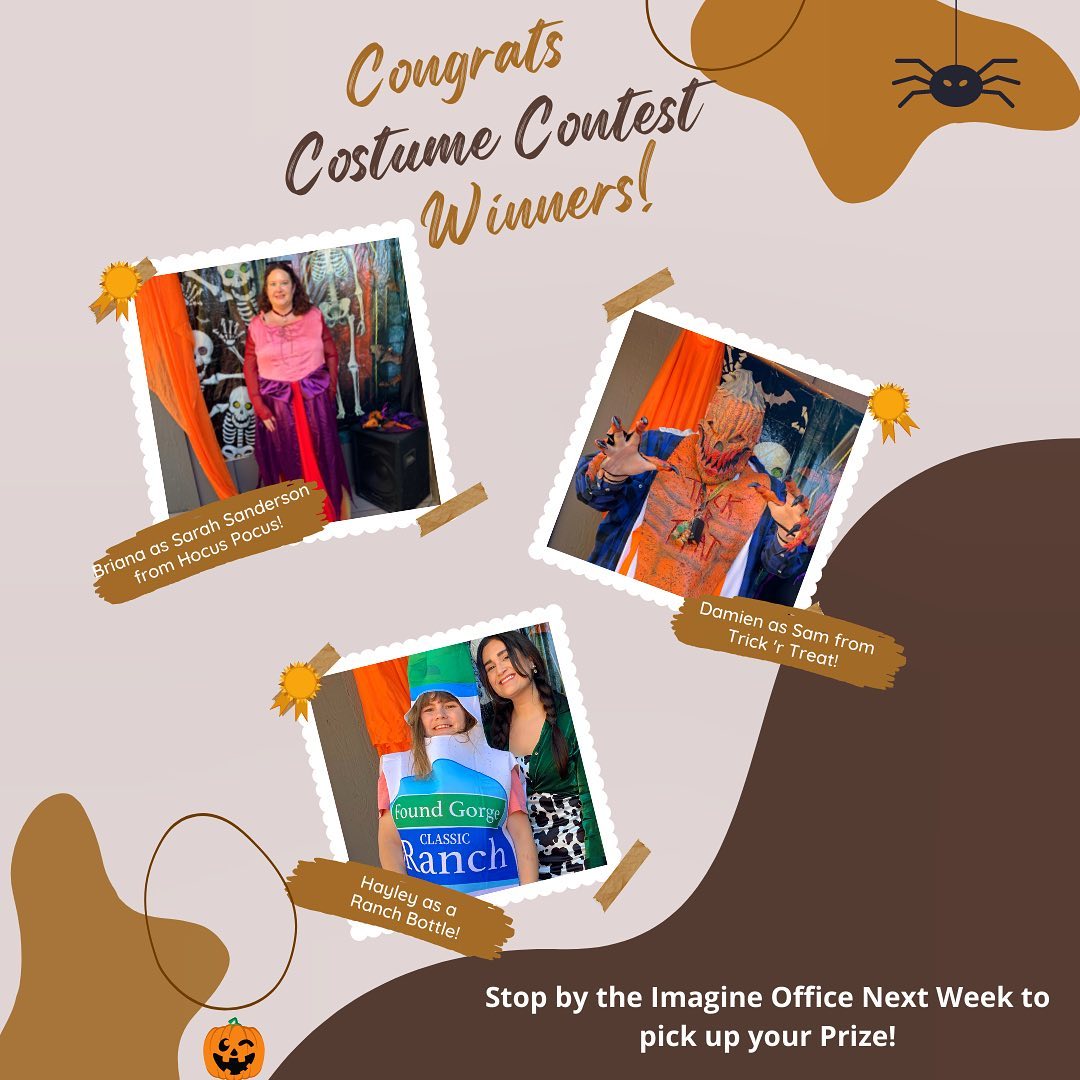 Thank you all who came out to our Halloween Spooktacular! We had so many amazing costumes from folks it was hard to choose winners.
The winners are Briana as Sarah Sanderson from Hocus Pocus, Damien as Sam from Trick 'r Treat, and Hayley as a Ranch Bottle!
Don't forget to pick up your prize from the Imagine Office!
Look out for more fun events!
-Management Team